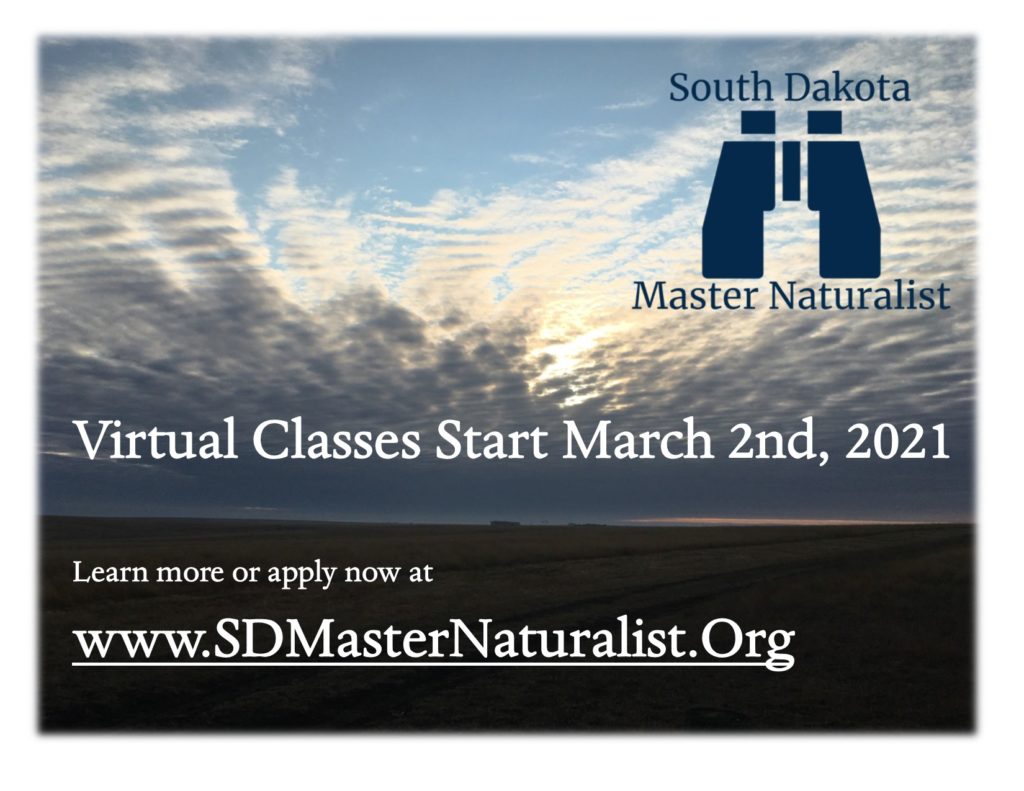 The South Dakota Master Naturalist program is starting its first certification class in March 2021. All adults 18+ who have a passion for nature, enjoy people and want to contribute to the well being of both through education and service are invited to apply to be part of this inaugural cohort.
To become a Master Naturalist:
Apply and be accepted to the training.

Pay $75 registration fee.

Attend 12 weeks of training at 2 hours a week (online) to learn about South Dakota's natural world and how to teach about it. Additional assignments required.

Attend three in-person field sessions to get your hands literally and figuratively dirty or wet.

Perform 40 volunteer hours of outreach or service projects during and after training. Service should be completed within a year.

For more information and to apply go to: www.sdmasternaturalist.org. Applications close Jan 29, 2021
**This program was created in partnership between South Dakota Game, Fish and Parks, The South Dakota Discovery Center, Black Hill State University, and the Black Hills Parks and Forests Association