Support Wonder & Exploration
Join, Donate, or Volunteer Today!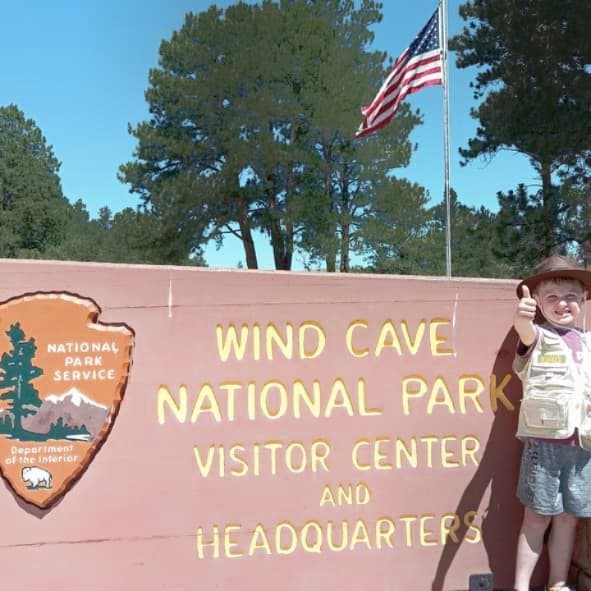 Black Hills Parks and Forests Association provides key funding to our public land partners. For over 75 years our funding has helped alleviate budgetary shortfalls and enables the dedicated public servants to extend more educational and recreational opportunities to more people than they otherwise would be able to. We can't do this all by ourselves, our donors make it possible to fill in the gaps left by federal funding. If you would like to learn more about how BHPFA supporters assist our partners, consider becoming an annual member or giving a monthly donation. Click here for a list of programs and projects that funding has helped support! 
This Giving Tuesday help support low cost and free family programming by becoming a member or making a donation! Donations pay for supplies, rental space, and help provide payment for quality instructors!
Other Ways to Help
Create a lasting legacy: Make a planned gift to BHPFA by including a bequest in your will or trust document. Loved ones also have the option to create a memorial fund donation campaign for our website. To learn more please contact Membership Manager Brad Keizer:  605-745-1120
Adopt a bison or bat: Our bison and bat adoption programs directly support bison research at Wind Cave National Park and bat research at Jewel Cave National Monument. Find out more here  
Volunteer: Give the gift of time! Learn about current opportunities here
Shop our website or Public Land stores: Purchase with a purpose! A portion of all sales goes back to our public land partners! Click here to shop
Donation Wish List
Operation
Organization Vehicle ($60,000)
Office space in Southern Black Hills for 1-5 employees
Office Depot Gift Cards
Education and volunteers
Binoculars and spotting scopes
Wildlife skulls, antlers, pelts