An official non-profit partner of the National Park Service and U.S. Forest Service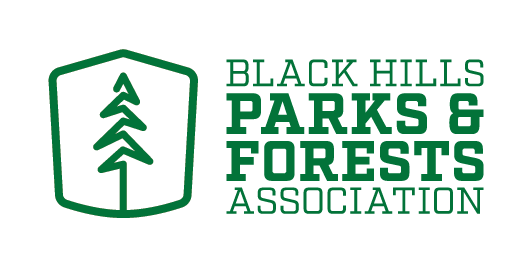 We are a cooperating association for the National Park Service and U.S. Forest Service. At our public land locations, we operate 16 retail stores that have a curated selection of books, toys, and games that help people of all ages engage and interpret the natural world. A portion of those sales is provided to our partners for educational and interpretive programming.  Since 1946, BHPFA has provided over $750,000 to our public land partners.
Funding has helped support these projects:
Stipends for Student Conservation Association positions
Exhibit signage
Supplies for Distance Learning programs
Printing of Jr. Ranger materials
Pollinator gardens
Geospacial Cave scan – provided 3D images of Wind Cave for interpretive use
Interpretive programs-including visits to our partners from the Black Hills Raptor Center
National Park Partners:
Scotts Bluff National Monument 
Agate Fossil Beds National Monument
Forest Service Partners:
Nebraska National Forests and Grasslands
National Grasslands Visitor Center 
To learn more about cooperating associations check out the Public Lands Alliance website!