Volunteer Opportunities with
BHPFA and our Public Land Partners
If you are interested in volunteering please fill out the volunteer application.
Questions? You can reach us a bhpf@blackhillsparks.org or (605)745-1163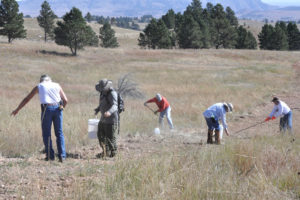 Special Events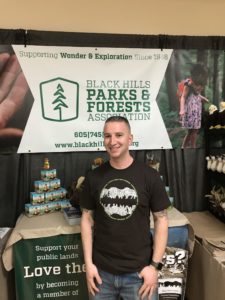 Youth & Family Services Youth Fair 2020
**This has been postponed until November
Friday April 3rd -Sunday April 5th
9:00 am- 4:00 pm
BHPFA will have a booth with a fun bird feeder craft
Help run the booth/supervise the activity (2-3 volunteers are needed)
We are also looking for tin can donations for the craft project!
Find Your Park Festival
Saturday June 8, 2020
10:00 am-2:00pm
Help run the booth and greet/educate visitors about BHPFA (1-2 volunteers needed)
Fall River Hot Air Balloon Festival
TBD
Custer State Park Buffalo Roundup
TBD
Daily Operations
Data Entry
Input and help track membership data a couple hours a week or month.
Register Clerks
Running a register, assisting with other store duties. Times and location can vary, could volunteer at Wind Cave NP, Jewel Cave NM, or Black Hills National Forest Pactola stores.
Membership Promotion
Help at events and store locations to share our mission, and recruit new members. Details TBT. Location and times will vary.
Opportunities with our partners
Wind Cave National Park
Adventures in Nature Program
This free program provides a safe and comfortable place for children to experience nature and play in an active learning environment. Children will be grouped by age and explore activities according to their age. Materials for younger children to explore with an adult will also be available during this time. Starting January 7th, programs will be held every other Tuesday through March 31st. The programs are two hours from 10:00 am to Noon.
Volunteers are needed to help facilitate and supervise activities
Contact the Visitor Center for more info: (605) 745-4600
Park Guide Intern
Help guide cave tours and lead educational programs. BHPFA is proud to help support this position!
Click here for the job description
Jewel Cave National Monument
Cub Scout Belt Loopalooza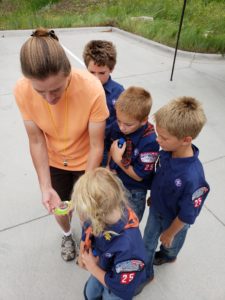 July 11, 2020. times TBD
Jewel Cave is looking for enthusiastic volunteers who enjoy working with children for their annual Cub Scout Belt Loopalooza! Through interactive stations Cub Scouts to earn belt loop awards and patches.
Example station ideas:
Astronomy
Geography
Geology
Hiking
Maps & Compass
Physical fitness
Science
Weather
Wildlife Conservation
Each station is 45 min, with a 15 min break in-between. Presenters can "make up" their own hands-on activities.
Contact the Visitor Center for more info.
(605)673-4768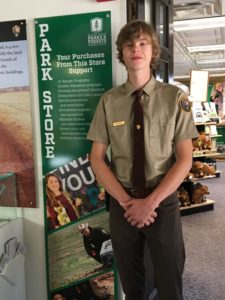 SCA Internship
Jewel Cave is currently hiring a SCA Intern for the summer season! BHPFA is proud to help provide funding for this position!
Click here for the job description
Photographer
Jewel Cave is currently looking for a photographer
Click here for the job description
Black Hills National Forest
Visitor Information Specialist for the Pactola Lake Visitor Center