Go Crawl in a Cave…..150-Miles and Counting!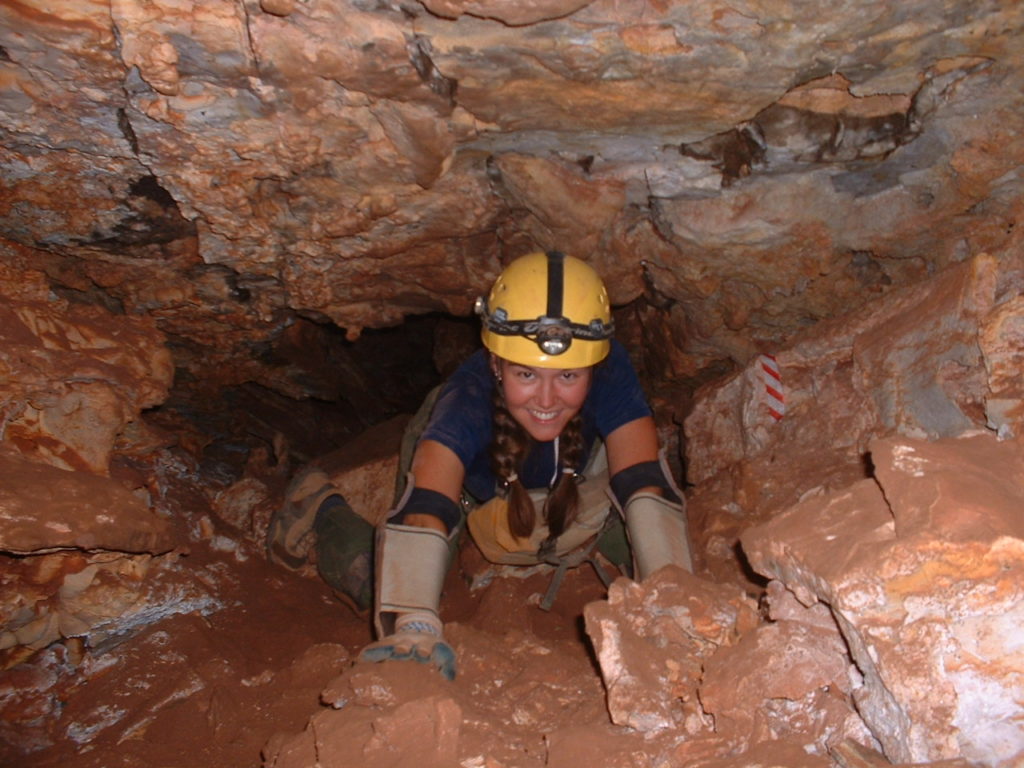 Join Black Hills Parks & Forests Association, an official non-profit partner of
Wind Cave National Park, in celebrating 150 miles of cave discovery
November 2, 2019
                                Event Highlights                                
 Historic Map Display
Exclusive Tours
Vendor Tables
Expert Speakers
---
Featured Speakers
Come and discover the evolution of Wind Cave exploration!
Presentations are free and open to the public. Events with the will take place at the Wind Cave National Park Visitor Center with the exception of the keynote speaker and banquet. They  will take place at the Mueller Center in Hot Springs, SD, and will have a charge to attend.
Rachel Cox- Keynote Speaker
7pm, Mueller Center: Lost and Found in Wind Cave
Rachel (Tso) Cox is a documentary filmmaker, educator, and the thankful survivor of the successful 1989 Wind Cave search and rescue. She teaches documentary film production and environmental communication at Northern Arizona University, and is the Director of Tso Inspired Media Arts and the Zaadii Foundation. Rachel is currently wrapping up production on a documentary film about Wind Cave, the search and rescue, and the National Outdoor Leadership School.
Tom Farrell
8:30 am-9:20 am: Early Exploration of Wind Cave
David Springhetti
9:30 am- 10:20 am: The Windy City Grotto Days (1970s)
Dr. Hazel Barton, University of Akron, OH
10:30 am- 11:20 am: On the Fringe, Pushing the West Edge
Paul Burger
1:00pm-1:50pm: Discovery of Southern Comfort (1990's)
Dr. Carl Bern
2:00pm-2:50pm: Exploration aided by camping in Southern Comfort
Marc Ohms
3:00pm-3:50pm: Presenting with Dr. Jim Mead, The Persistence Cave and the Future of Exploration
Dr. Jim I. Mead
3:00pm-3:50pm: Presenting with Marc Ohms, The Persistence Cave and the  Future of Exploration
---
All tours have been canceled due to elevator repairs.
Tickets will be available on the day of the event if elevators are in working order.

---
Banquet Dinner
Registration for banquet closes Monday, October 28th
 Mueller Center, Hot Springs, SD
Social begins at 5:30 pm with dinner at 6:00 pm
Cash bar will be available until 9:00 pm
$30 per adult
$10 per child 10 years old and under
Vegetarian and Gluten Free Options
Menu:
Sirloin Steak Tips with fried veggies or Italian smoked chicken breast.
Cheddar mashed potatoes with sour cream/butter, mixed vegetables, dinner roll with cinnamon butter.
Vegetarian and Gluten Free option is the Beyond Salad. This is a plant -base product that gives a meat alternative
The meal includes ice tea, lemonade and coffee

---
T-Shirts by the Wind Cave Employee Association
Order ahead at registration, pick up at the event or $6 for shipping
T-Shirts must be ordered by Wednesday, Oct. 16. Limited quantity will be available at the event while supplies last.
Available in short sleeve and long sleeve
Short Sleeve Tees: $15
XXL Short Sleeve Tee: $17
XXXL Short Sleeve Tees: $19
Long Sleeve Tee: $19
XXL Long Sleeve Tee: $21
XXXL Long Sleeve Tee: $22
Pins: $4.99
Updated Schedule Coming Soon!