Aperture Films and Harpers Ferry Center completed the park film in July and provided the final production to the Monument for immediate showing. Due to some lighting issues within the new theater, the Monument "held off" on the release. However, when the elevators went off-line in early August, the Monument started showing the park film … using hands-on assistance with volunteers to handle the lighting needs.
Overall, visitor comments / feedback have been very positive, with many guests asking about a sales copy. BHPF is currently working on this product and expects to have the park film available for sale in the Park Store during the upcoming fall season.
There will be a ribbon cutting and open house October 19th from 1:00pm-3:00pm to highlight the new film, and theater. More details to come!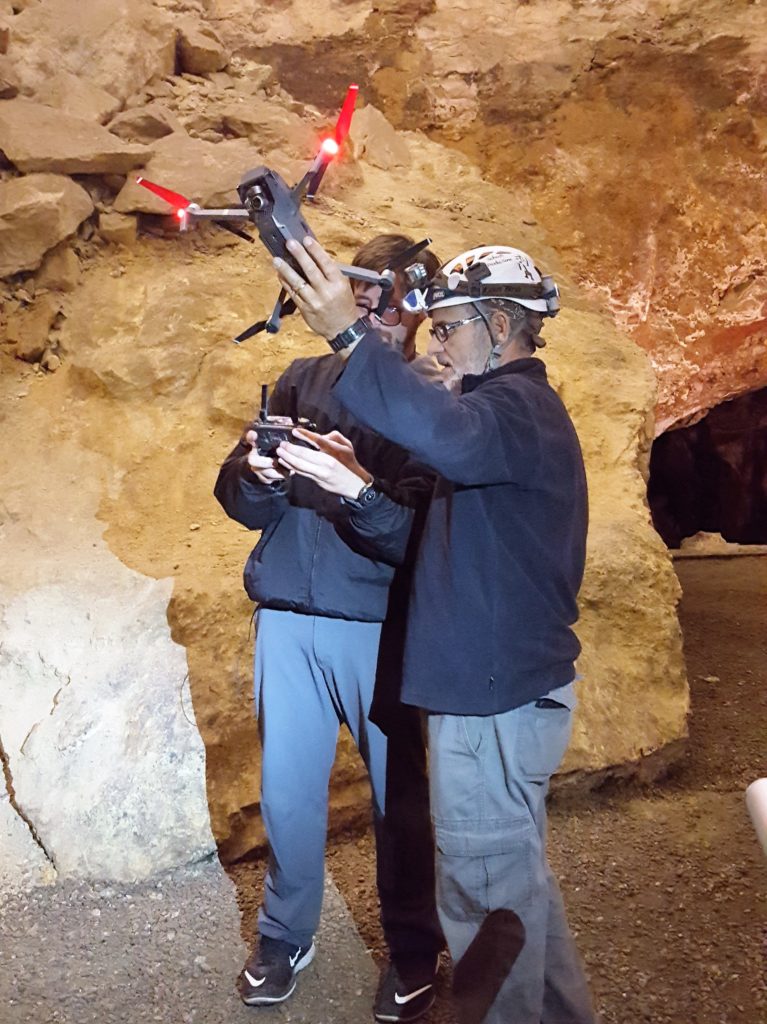 The new park film showcases some incredible scenery inside Jewel Cave, as well as on the surface of the Monument. Most noted is the fact that the park film includes drone footage from inside the cave, a first for cave-related parks in the National Park Servic