Frequently Asked Questions
Q: Who is on the selection committee?
A: The selection committee is nine individuals. Two from four Lakota reservations (Pine Ridge, Rosebud, Standing Rock, and Cheyenne River). They are a combination of tribal government representatives, elders, instructors, and designees. The ninth member is an employee from Wind Cave National Park. They will each rank the individual application packets and the top three will be referred to the next stage. The scoring will be per committee member so there is an equal weight given to each member's ranking.
Q: Does the selected artist have to use their award money to build the installation?
A: No. The $10,000 award is for purchasing the installation from the artist.  The artist will have a $25,000 project budget to purchase supplies and build the installation.
Q: Can the selected artist subcontract parts of the installation?
A: Yes! We welcome any process the selected artist would like use to complete the project, so long as they stay within the project budget of $25,000
Q: What does the space for the art installation look like?
A: (Images below) The selected artist should use downstairs, upstairs, and skylight portion of the space. The dimensions are 80" wide x 80" long x 290" high."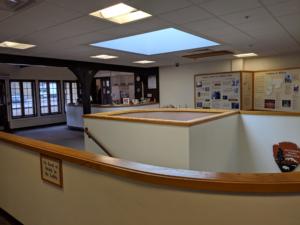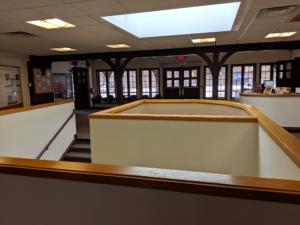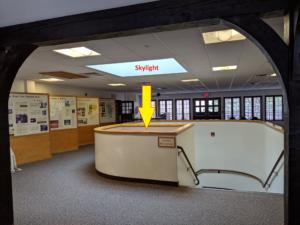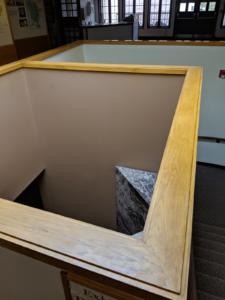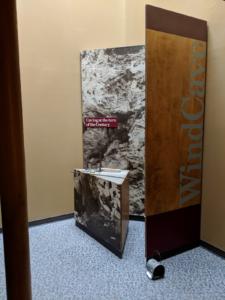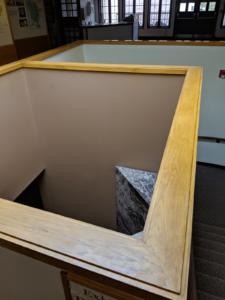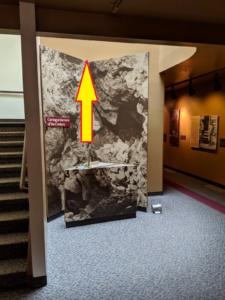 Please submit any and all questions to Earl Perez-Foust at windcaveart@gmail.com