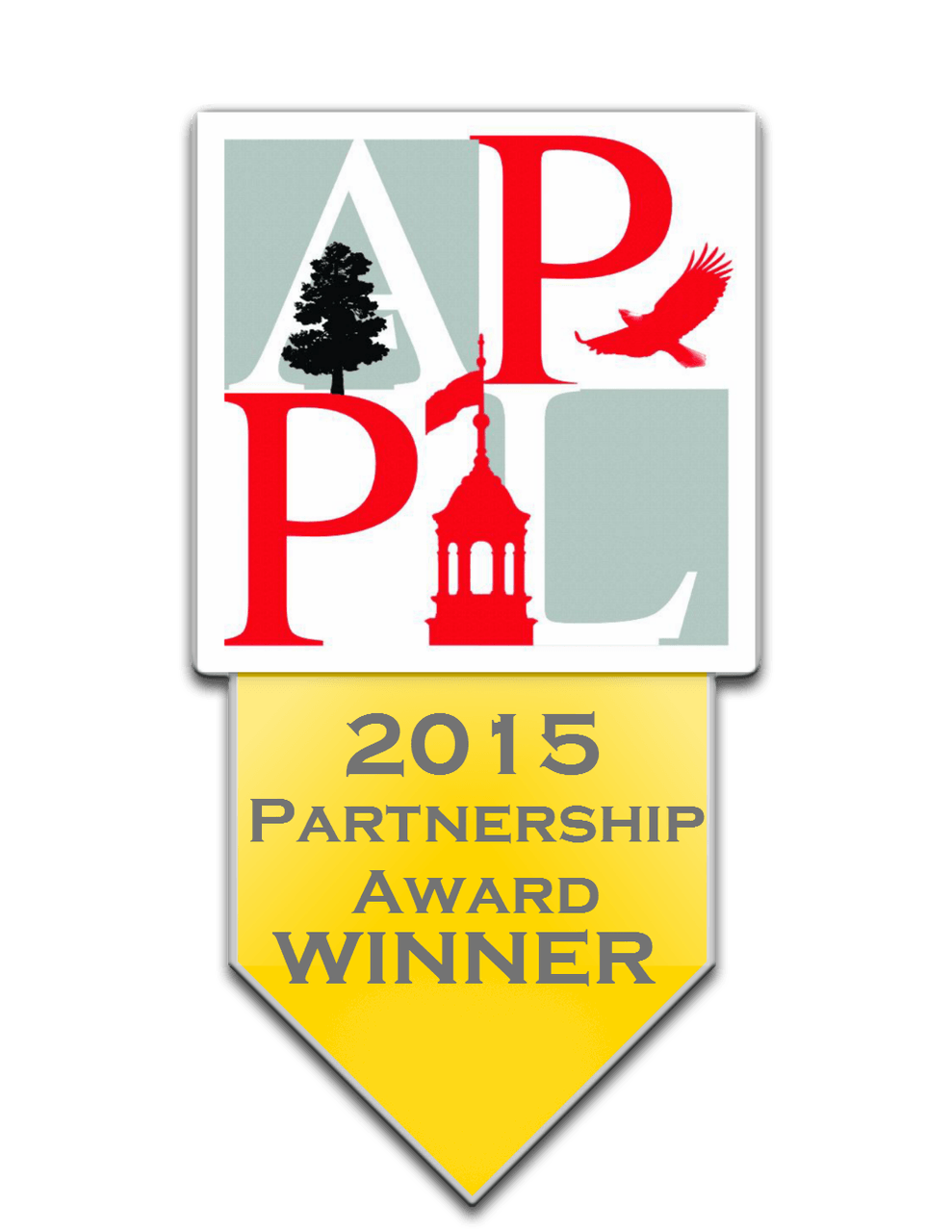 The Association of Partners for Public Lands (APPL) honored two Mount Rushmore Society books during the APPL Partnership Awards Banquet held in Atlanta on February 19. "Four Famous Faces" received the Publication of the Year Award and "Cooks In Parks" was a nominee in the category.
Both books are a result of a collaboration of the Mount Rushmore Bookstores (a committee of the Mount Rushmore Society), Badlands Natural History Association, Black Hills Parks & Forests Association and Devils Tower Natural History Association.
Four Famous Faces retails for $16.99 and is an illustrated children's book. With wordplay, poetry and rich illustrations, the award-winning team of author Jean L.S. Patrick and Renée Graef leads readers through the famous parks, memorials, and monuments of the Badlands and Black Hills region. The book tells the tale of Prairie Dog and his friends who search for the four famous faces.
Cooks In Parks retails for $12.99 and is a 160-page collection of recipes by those who love, enjoy and support our national and state parks in South Dakota, Wyoming and beyond.
Both books may be purchased at www.blackhillsparks.org and at park stores located at Mount Rushmore National Memorial, Badlands National Park, Jewel Cave National Monument, Custer State Park Visitor Centers, Wind Cave National Park and Devils Tower National Monument. The books are also available at the Mount Rushmore Memories Airport Store at Rapid City Regional Airport.
The APPL award recognizes a book or other publication created in partnership by a nonprofit organization and a public land that embodies innovation in educating and interpreting public lands to its readers and impacts a substantial audience.